Brainerd Area Youth For christ
Hope.
Inspiration.
Purpose.
Peace.
Brainerd Area Youth for Christ is focused on Equipping students with Hope, Inspiration, Purpose and Peace through a variety of ongoing outreach and mentorship programs.
​
YFC reaches young people everywhere, working together with the local church and other like minded partners to raise up lifelong followers of Jesus who lead by their godliness in lifestyle, devotion to the Word of God and prayer, passion for sharing the love of Christ and commitment to social involvement.
BAY Rally 79
January 26
Rally #79 (January 26, '22) – "Finding the missing piece"
The Puzzle is not completed unless every piece is in place. Many times people try to force a wrong piece into place. Not only does this not work, it can leave to damaged lives, distrust, scars and hurt feelings. Each piece must be the right piece, just as it was designed.
Comedy Rally with Daren Streblow
This time of year it's good to have something to look forward to, especially if it's something fun and very entertaining. How about a great night of good clean comedy? Comedian Daren Streblow is returning for the Brainerd YFC Comedy Rally on Friday Feb 18
​
Why the Junction? Here's why...
"Open Hours" Tuesdays & Thursday 2-5



We're growing our team! additional
"open Hour" days coming soon!
We're always striving to be connecting with youth of the local community and their families through a wide range of approaches, including a variety of awesome events! Check out what we have coming next that you can join us for!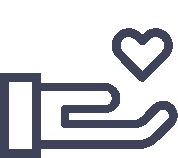 "Each of you should give what you have decided in your heart to give, not reluctantly or under compulsion, for God loves a cheerful giver."